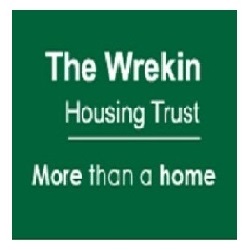 The Wrekin Housing Trust has been recognised for its commitment to improvement, and has been re-certificated as an Investor in Excellence.
The Investors in Excellence Standard is a prestigious mark of excellence awarded to organisations which demonstrate a high standard of all-round business performance.
The Wrekin Housing Trust (WHT) was established in 1999 to deliver housing and a range of housing services to residents in Telford, Shropshire and Staffordshire. It manages ca. 11,500 homes and 1,000 leaseholders, and employs 530 people.
The Standard combines the very best approaches to excellence, enabling organisations to excel in areas that matter the most to their business, customers, people and stakeholders.
The achievement of this award is a true reflection of Wrekin's commitment to excellence.
Morag Bailey, Head of Continuous Improvement:
"The Investors in Excellence Standard has brought an external perspective that we use as our board assurance framework, essential in these times of constant change in our sector. We hold the pursuit of excellence as a way to ensure that we are the best that we can be, and it really makes a difference – our strategy is bigger, better, stronger as a result. For example, our development programme continues to thrive, creating over 2,000 new homes by 2018. To support this, we have continued to highlight the benefits of building new homes for communities  through our 'More than a home' development hoardings; we now have over 20 up across Shropshire and Staffordshire, with the aim of gathering support for these and future developments in those areas. As a reminder, our current homebuilding programme is creating over 4,000 jobs, including 200 apprenticeships, and is generating almost half a billion pounds for the economy."
The Challenges facing WHT
Increased regulation of the sector
Potential introduction of "Right to buy"
Impact of Reduction in Rents by 1% over 4 years
Balancing costs with growth strategy
WHT and IiE working together
The Investors in Excellent framework guides improved achievements through effective and efficient leadership, resourcing and delivery, encouraging businesses to continually improve. "Investors in Excellence has provided us with a user friendly framework that enables us to continually improve our business for the good of our customers and employees."
The Results
Morag emphasised, "Reflecting on our journey since we began our work with Investors in Excellence almost 10 years ago, the tangibles can clearly be related back to the sense of whole organisational cohesion that the Investors in Excellence Standard brings for us. It gives us an impetus to focus on what is important by asking us 'What Matters Most?' That may seem an easy question to start with but, in really focusing in on it, we gain an absolute clarity of purpose for everyone involved. Through that process we align all our plans, approaches, objectives and energies on it.  In maintaining certification, it is a measure of our success to drive and achieve constant improvement. We are bigger, better, stronger as a result of working with Investors in Excellence"